Academic Programs
Preparing students to make meaningful contributions to society as engaged citizens and leaders in a complex world
AAMUC - HARGEISA
ADDIS ABABA MEDICAL UNIVERSITY COLLEGE
Addis-Ababa Medical University College (AAMUC-H) Hargeisa Campus was founded in October 2008; since then we have held numerous graduation ceremonies and are on course of expanding our faculties. As of recently, over 200 students graduated last year, mainly females and majority of those students have successfully found jobs.

Our Campus in Hargeisa, Somaliland, has help over 1000 students in various department's namely Public health, Clinical Nursing, Midwifery, Pharmacy, Medical Laboratory, ICT and as of recently have began offering courses in Business. Our campus offers students access to a vast majority of books in the library as well as eBooks for our students to do research with and gain general knowledge. Our new and improved IT facility equipped with Wi-Fi gives students the chance to use on demand for assignments and research. Each classroom is furnished with multiple singular desk, our largest classroom can facilitate up to 70 students. We believe in a safe environment which is why we have added CCTV on every floor as well as outside the campus.
Our research program at the end of the 3 year tenure is in a league of its own as we provide our students the opportunity to use their knowledge to produce a research thesis and present their findings to our respected lecturers. laid on the firm bedrock of education, information and investment. AAMUC-H helps both Somaliland and Ethiopian youths build a strong career by shaping their gained knowledge and using it in real life situation thus producing a solid enduring future.
Learn More
News & Events
The latest News & Events from AAMUC - Hargeisa
Community Based Research Project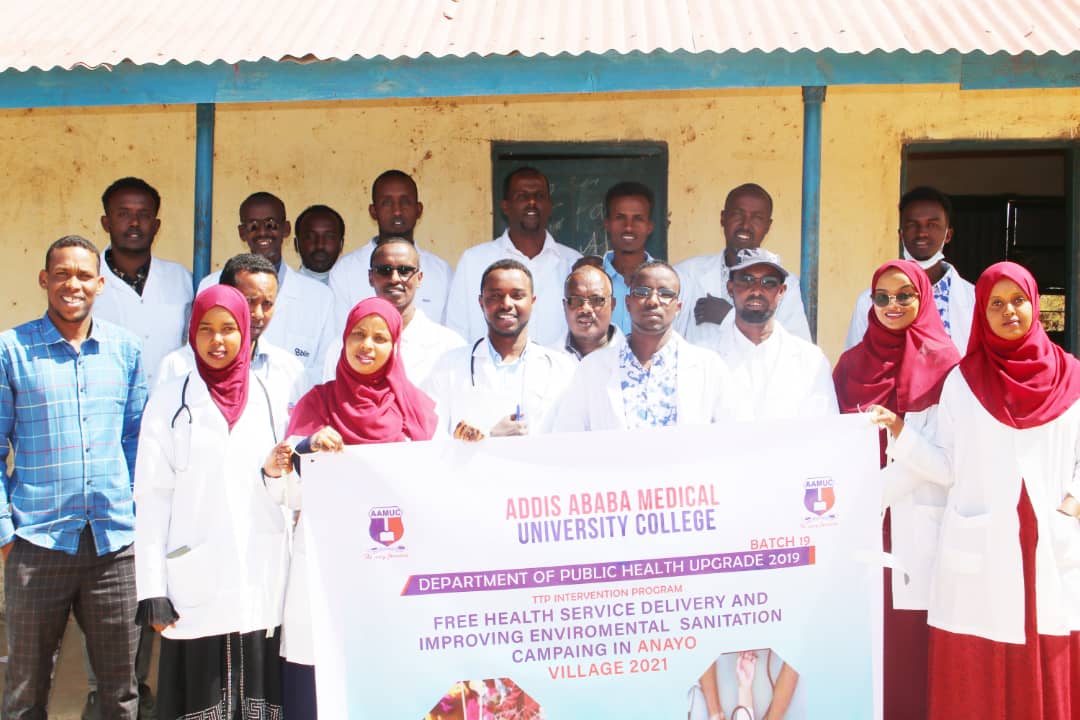 Health Service Campaign in Anayo
Delivering free Health services in Anayo Village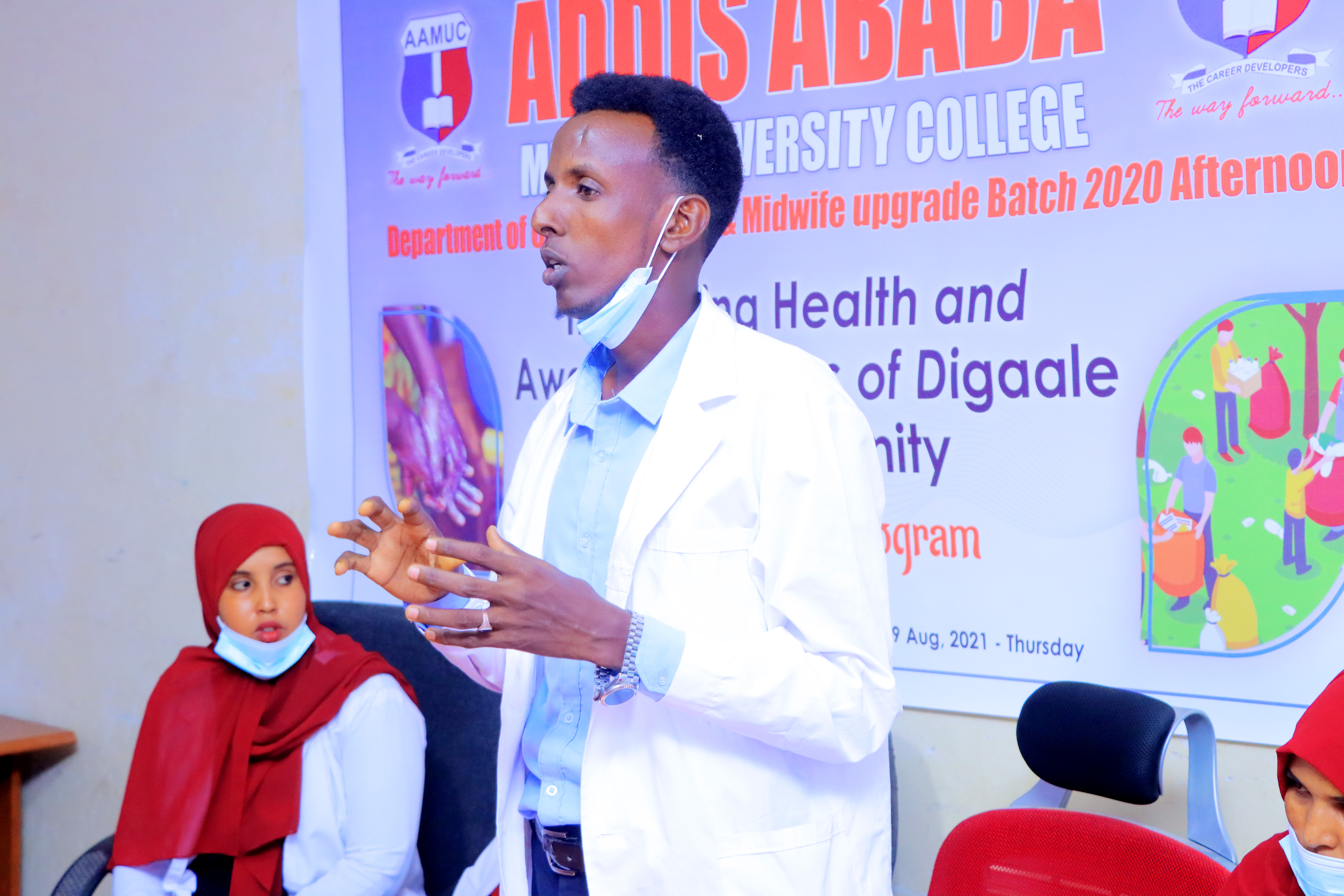 Improving Health & Awareness status of Digaale IDP in Hargeisa
Community Awareness in Digaale IDP Camp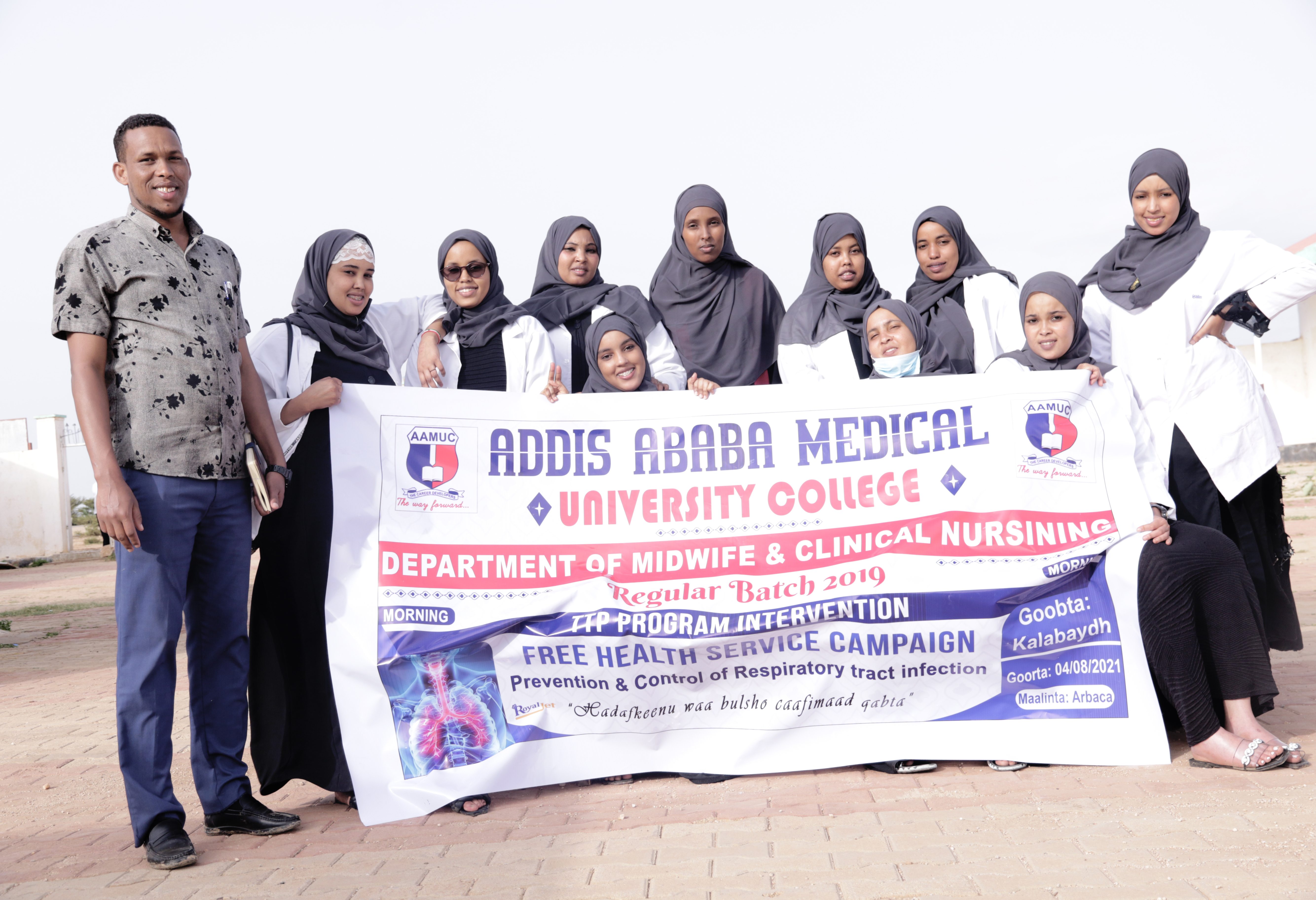 Prevention & Control of Respiatory Tract Infection
Health Service Campaign in Kalabayd